PotterCast Interviews Jo Rowling! Click here to Listen!
The Books
Everything...Half-Blood Prince...and the rest of the HP Films
Leaky Apps
Guess That Book
"Crouch's fatherly affection stretched just far enough to give his son a trial, and by all accounts, it wasn't much more than an excuse for Crouch to show how much he hated the boy... then he sent him straight to Azkaban."
Scribbulus Essay Project
Issue 28 - Aug. 2014
Scribbulus is THE place for Leaky Cauldron readers to submit their essays and opinion pieces!
See more over at Scribbulus!
Learn to knit your own 'Weasley Sweater'. Learn to brew your own 'Butterbeer'. Find out how at Leaky Crafts!
In the News
August 24, 2014, 08:43 PM
Today, August 24th, marks the birthday of Rupert Grint, who plays faithful friend Ron Weasley. Please join us in wishing Rupert a very happy birthday and many happy returns.
August 22, 2014, 08:43 PM
Today, August 22, marks former Head Boy Percy Weasley's birthday! Please join us in wishing this Weasley brother a very happy birthday!
August 22, 2014, 12:18 AM
Director of the last four Harry Potter movies, David Yates, has officially taken on the Fantastic Beasts and Where to Find Them trilogy. As reported previously, J.K. Rowling will be working (along side Yates), writing the screenplays for the films, ensuring the film series spin off stays true toContinued...
More Leaky News
August 20, 2014, 08:58 PM
Rupert Grint, who will be making his Broadway debut in "It's Only a Play," was recently interviewed about the play and about how acting on stage differs from acting for a film:

Tell me about this guy you're playing, Frank Finger.
It's a type of character that I've never had the chance toContinued...
August 18, 2014, 08:46 PM
In honor of the fact that it's the famed magical songstress's birthday, J. K. Rowling has updated the "Chamber of Secrets" section of Pottermore to give fans more information about Celestina Warbeck. One of Warbeck's hit songs is also available to be listened to on the site. You can log into PottermoreContinued...
August 12, 2014, 08:45 PM
August 11th marked the birthday of Ginny Weasley! Please join Leaky in wishing Ginny Weasley a very happy belated birthday.
August 08, 2014, 10:33 AM
Emma Thompson (Professor Sybil Trelawney) has joined the Greenpeace "Help Save the Arctic" campaign. The campaign calls for legal protection of the arctic against deprivation by oil drills and industrial fishing. As Emma Thompson says on her petition, savethearctic.org/emma, "it is not to much to say our future dependsContinued...
August 07, 2014, 08:42 PM
Despite only opening last month, the Hogwarts Express ride at the new Diagon Alley expansion in the Wizarding World of Harry Potter has already celebrated its one millionth rider:
Cheers from guests filled the air at Hogsmeade Station today as Universal Orlando Resort celebrated its one millionth riderContinued...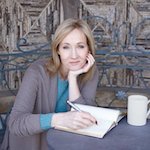 August 06, 2014, 08:50 PM
Fifteen-year-old Cassidy Stay, who was the only survivor of a shooting that left her parents and siblings dead, received a letter and care package from J. K. Rowling following a speech she made just three days after the shooting, where she quoted Dumbledore. The speech went viral and J.Continued...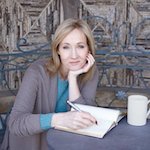 August 01, 2014, 08:42 PM
In order to manage all upcoming and future Harry Potter related projects - such as the theme park expansions and the "Fantastic Beasts" films - J. K. Rowling and Warner Bros. have formed a Harry Potter Global Franchise Development team:

July 31, 2014, 11:13 AM
Today our favorite author, J.K. Rowling, celebrates her 49th birthday! Her literary hero, Harry Potter, also turns 34 today. As these two extraordinary people are the reason the Potter universe, this fansite, and wonderful fan base exist, please join us in wishing Jo and Harry a very happy birthday.
July 30, 2014, 04:29 PM
Please join us in wishing one of the Battle of Hogwarts' most humble heroes, Professor Neville Longbottom, a very happy birthday! Professor Longbottom, the Herbology teacher at Hogwarts School of Witchcraft and Wizardry, has had an exciting summer attending the Quidditch World Cup with all of his old schoolContinued...
July 28, 2014, 08:43 PM
The final installment of "Goblet of Fire" will be posted on Pottermore on July 31st, in honor of Harry Potter and J. K. Rowling's birthdays. However, for Ravenclaws, who won the latest House Cup, the final installment will be available twenty-four hoursContinued...
July 27, 2014, 10:32 PM
The trailer for Daniel Radcliffe's upcoming film "Horns," is now available to watch. You can see it here or below.
Radcliffe attended Comic-Con to promote "Horns" and while he was there he also walked around the convention dressed up as Spider-Man. You can see that
here
and
here
.
July 23, 2014, 08:37 PM
A very happy birthday to Dan Radcliffe, who turns 25 today. Please join Leaky in wishing him many happy returns!
Displaying articles 1 - 15 of 13881 in total
News sub-categories:
Art
,
Audio
,
Birthdays
,
Books
,
Charity
,
Contests
,
Education
,
Events
,
Exclusives
,
FAQs
,
Fans
,
Featured News
,
Games
,
HP References
,
Holidays
,
Honors/Awards
,
Humor
,
Interviews
,
Celebs on HP
,
J.K. Rowling
,
Legal
,
Media
,
Misc
,
Movies
,
Music
,
Opinion
,
Parody
,
Products
,
Release Parties
,
Religion
,
Review
,
Rumor
,
Sales
,
Tech
, and
Widgets